The YVCF is proud to announce two exciting partnership. PwC and GKH will join us at our events and support our members with professional advice and industry viewpoints.  For all questions, requests and consultations, please feel free to reach out to our partners.

Rotem Geslevich, Director
Head of Hi-Tech Business Development, PwC Israel
+972-37955029
Rotem.Geslevich@il.pwc.com
Rubi Suliman, Partner
Hi-Tech leader, PwC Israel
+972-3-7954780
Rubi.Suliman@il.pwc.com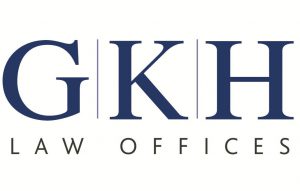 Guy Gordon, Partner
Gross, Kleinhendler, Hodak, Halevy, Greenberg & Co.
+972-3-607-4455
guyg@gkh-law.com
More about our partners:

PwC Israel is a leading professional services firm for the Israeli Hi-Tech industry. The vast experience we have accumulated and our leading position in this industry give us deep understanding of the unique business needs of Hi-Tech companies and allow us to offer superior innovative solutions. PwC Israel is a one-stop-shop for a wide spectrum of services for companies in all development stages, from startups to large multi-nationals. We help our clients as they grow from initial incorporation, through IPOs and/or &As and beyond, using our extensive network of connections and our long-standing experience. Our thought leadership for the industry includes publishing many industry surveys and researches.
https://www.pwc.com/gx/en/industries.html
Our Startup Program
We, at PwC Israel, believe that the future of Israeli Hi-Tech mostly depends on the
collective spirit and innovation that comes from thousands of entrepreneurs. We
know how difficult and complicated it is for entrepreneurs when taking their first
steps, and that they can use all the help they can get to allow them to focus on the
one most important thing – building a successful company.
PwC Israel's Startup Program enables entrepreneurs to do just that.
Our Hi-Tech teams are dedicated and trained to support founders and their
startups in taking those crucial first steps by providing a whole suite of services,
including assistance in raising initial capital and other critical support to make
their lives simpler.
Our experience with giving personal attention to hundreds of local startups allow
the entrepreneur get highly focused, clear and personalized advice on business,
accounting, tax and other issues that are customized for startups.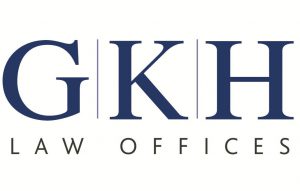 GKH is the leading tech law practice with over 60 lawyers dedicated solely to hi-tech venture clients. Over the past 30 years GKH has been a major force in the hi-tech legal community, with a long history of working with entrepreneurs from term sheet for seed financing to exits and beyond. With hundreds of active hi-tech clients at any given time, GKH has become an entry point for many new as well as seasoned entrepreneurs.
Our technology based clients operate in every possible field of technological innovation, including cyber, IoT, AI, autonomic vehicles, mobile and digital, ad-tech, fin-tech, big data, gaming, life sciences, clean tech, water and agriculture, alternative energy, telecommunications, internet and web services, semiconductors, software, hardware and more. We provide highly skilled advice in corporate law, investment and financing transactions and technology transactions that allow these companies to build and grow their businesses. Our technology law team works with companies at all stages of corporate life – from inception and emerging growth to mature companies that are acquired or go public.
GKH is very active in the start-up world and has an extensive list of strategic partners and multinational tech companies. We have provided legal and commercial services and added value to dozens of programs, incubators, universities, accelerators and more. We also offer exposure and support to our partners and clients as they initiate new programs, and are always open to explore new avenues for cooperation in this ever-changing and dynamic field.
As leaders in this field, GKH has been involved in some of the most interesting and influential transactions made over the past few years, in which multinational tech companies penetrated the Israeli market, acquired technologies and invested in the Israeli technology. These transactions created a lasting impact on technological industries, including IT, pharmaceuticals, biomed, cyber security, ecommerce and more. However, the role we play in our clients' activity is in no way restricted to such transactions, and we accompany many of our clients throughout their development, providing ongoing legal services.
Our venture law team also regularly advises Israeli and international venture capital funds and their individual and institutional investors in their investments in the Israeli market. We offer advice and services in connection with venture investments in Israeli related technology based companies from the wide range of technology sectors represented in Israel. GKH also works closely with several accelerators, some of which in major educational institutions.
We help structure, negotiate and finalize these transactions on behalf of venture capital investors and multinational acquirers, and conduct due diligence on the investment and\or acquisition targets. Our attorneys are involved in the tax planning and tax arrangements, which are often critical to the participating investors in venture capital funds, and assist them in navigating the Israeli tax requirements when they invest and when they receive exit proceeds. We also work with our fund formation practice to establish venture capital investment funds.